How Does Ford F-150 Perform When up Against Another Favorite American Brand? Let's Find Out.
At a time when trucks were reserved for field work, acquiring a suitable hauler took little effort. So long as it was able to get the job done, farmers were content. Efficiency, technology and cabin comfort came much later, when the car market fault lines shifted from farming to suburbia schlepping.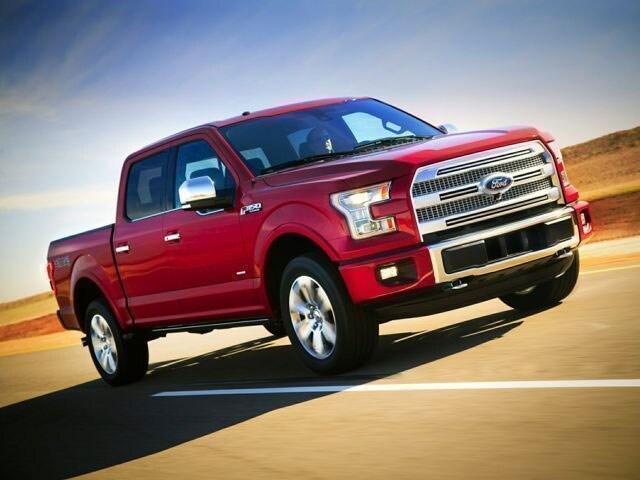 The truck selection expanded, its offerings became more diverse and prospective drivers were left with choices. However, as far as American trucks are concerned, one still dominates the arena: the Ford F-150. Even when sitting side-by-side its American rivals like the Ram 1500, it proves worthy of a second look over. Choosing a new truck is easy, so long as the Ford F-150 is involved.
But don't just take our word for it; see for yourself why you might consider the Ford F-150 versus its competition in this friendly and fair vehicle comparison of the Ford-150 and Ram 1500's regular cab trim.
With its strong aluminum and steel composition, the Ford F-150 outshines the Ram 1500 in crash testing.
At 12,200 pounds maximum towing, the Ford F-150 is able to bear more weight than the Ram 1500.
The Ford F-150 offers more innovative technologies that the Ram 1500 does not like its Ford Pass which allows you to check your fuel level or remotely unlock and start your vehicle.
With its greater passenger volume, the Ford F-150 opens to a much more cavernous and comfortable cabin.
There are a handful of reasons to designate the Ford F-150 as your next pickup; but none are as significant as having the opportunity to get behind the wheel right here at Jack Schmitt Ford Lincoln.  Our convenient Collinsville location, competitive prices and world-class customer service serves Belleville, Edwardsville, O' Fallon or East Saint Louis drivers well. Why wait? Make a new Ford F-150 yours with our help today.