The 2017 Ford Escape Takes On its Like-Minded Toyota Competitor
In Collinsville, Belleville, Edwardsville, O' Fallon or East Saint Louis , SUVs sell in droves. For families, active lifestyles and seasonal preparers, sport-utility vehicles serve a hearty helping of driving confidence. Though not just any SUV is good enough for drivers but something built to last and designed to please like the 2017 Ford Escape.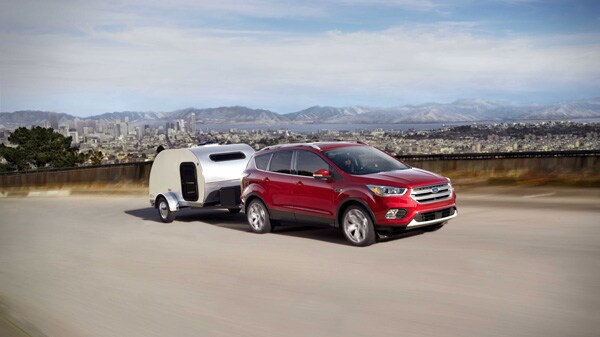 Rolling in with its prominent hexagonal upper grille and stern headlamps, the 2017 Ford Escape's aggressive charm stuns the masses, and sets a standard by which its competitors' exterior physiques are based. Sport-fused facade meets spry, sports-car performance for a genuinely exhilarating driving experience with no boundaries. Because though powered by its spunky Ecoboost engines, unleashing a sizable amount of horsepower, the latest Ford Escape pushes across the elements with its intelligent 4WD.
Able to take on any environment with grace, efficiency and enough thrills to make even the most mundane trip electrifying, the 2017 Ford Escape is ready for anything, and while you're out carving up trails, the Ford Escape goes the extra mile to maintain cabin serenity. In its interior, the Ford Escape is appointed in rich materials, first-class amenities and easy-to-use technologies. The 2017 Ford Escape keeps you comfortable with its stylish 3-spoke steering wheel with available heat feature, SYNC Connect system, and slew of accident avoidance technologies.
And while we at Jack Schmitt Ford Lincoln can go on and on about why you should consider the 2017 Ford Escape, nothing beats the cold hard facts. That's why we are happy to compare the well-rounded SUV to its competitors. See why you might consider the Ford Escape, in any of its impressive trims (S, SE and Titanium), even though it's up against rather noteworthy brands.